Don't miss out. Find out what's hot right now.
Min. Purchase Rs. 499 | Valid till 9th Mar, 2018
Applicable on first transaction only | Not Applicable on COD | T&C Apply
Xiaomi Mi 4.0 Mini Wireless Speaker

Rs. 1,299
Buy Now ►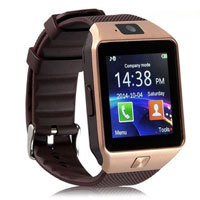 DZ09 Bluetooth Smart Watch Phone

Rs. 690
Buy Now ►
Capsule Bluetooth Stereo Speaker

Rs. 699
Buy Now ►
Philips SPA-30 2.0 Channel Multimedia Speaker

Rs. 499
Buy Now ►
HUL Pureit 5 Ltrs Classic RO+UV

Rs. 9,299
Buy Now ►
DMR 46-1218 Single Tub Mini Washing Machine

Rs. 4,899
Buy Now ►
---

eBay India Private Limited sent this e-mail to you because your Notification Preferences
indicate that you want to receive information about Special Promotions, Offers and Events.

To change your communication preferences , Unsubscribe .
Visit our Privacy Notice and User Agreement if you have any questions.

Copyright © 1995-2016 eBay Inc. All Rights Reserved.
Designated trademarks and brands are the property of their respective owners.
eBay and the eBay logo are trademarks of eBay Inc.